FOR OVER 65 YEARS
Over the years, SWEED products have continually adapted to meet the evolving requirements of our valued customers and the diverse industries they represent. As pioneers in primary and scrap material handling solutions, we prioritize delivering customer-centric service, cutting-edge engineering, and exceptional craftsmanship in every endeavor. We firmly believe that smart products lead to enhanced production while maintaining safety and sustainability as top priorities.
WE ARE AN AMERICAN COMPANY.
SWEED is a privately held American manufacturing company that designs, manufactures and sells quality industrial equipment to a global audience.
We Are Innovation.
Innovation is our lifeblood. We are always searching for ways to improve our products and our processes. We consistently challenge the status quo and search for ways to improve tomorrow's needs – not just today's.
We Believe In Quality.
We understand that quality means longer-lasting and better standing. High operational expectations drive our intense need to provide the best on the market.
We Evolve Technology.
We use technology to improve efficiencies in operations and machinery. We use selective integration to maintain strict standards for performance.
We Enhance Safety.
Our customers' work environments can easily turn dangerous with less than optimal equipment in place. We help keep them safe.
We Are Knowledgeable.
Our mechanical engineers work closely with customers to ensure products are designed, manufactured and installed to exceed customer expectations.
We Increase Productivity.
We help you do more by making you do less.
VIEW EQUIPMENT CATALOG
WATCH
Evolution of SWEED Machines
SWEED's specialized wire and cable recycling systems provide linear and bulk scrap solutions for copper and aluminum recovery. SWEED recycling systems are capable of processing a wide range of pounds per hour, and efficiently separate all types of wire and cable, and other nonferrous scrap materials.
R.E.A.C.H.
WHO WE ARE
SWEED's Core Values were crafted through a collective endeavor involving every member of our team. From our dedicated sales team to our efficient shipping department, these values serve as the bedrock for all our actions and are succinctly captured by the acronym R.E.A.C.H.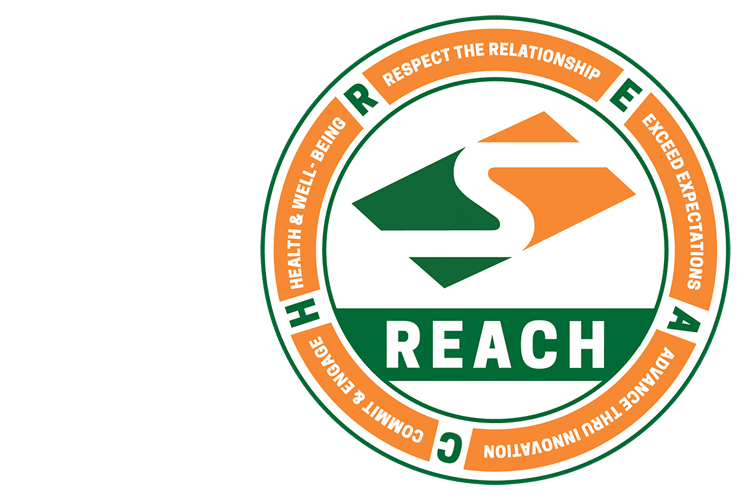 Respect the Relationship
Relationships are at the heart of what we do. We understand there is cause and effect of our interactions with each other and our customers, and we take this seriously. By being respectful in every interaction, we build trust and integrity, the cornerstones of long-term relationships.
Advance through Innovation
Innovation is our lifeblood. Our continued success demands that we always find ways to improve our products and our processes. Innovation and drive for growth are part of our DNA – we challenge the status quo and look for improvement.
Commit and Engage
We are driven to provide results and be the best at what we do. We are committed to our customer and to our team.
Health & Well-Being
Our organization is only as strong as our greatest resource – our people. Our success depends on the well-being of our people. We make sure we are taking care: being safe and promoting a healthy organization at every level.
OUR HOME
Gold Hill, Oregon
SWEED is located in Gold Hill in beautiful Southern Oregon.
When SWEED's dedicated team isn't busy crafting the exceptional machinery we're renowned for, they seize the opportunity to savor the abundant attractions in our region. Southern Oregon offers year-round outdoor adventures amid stunning landscapes, vibrant culture in nearby cities, and convenient access to national parks and iconic landmarks.
Just an hour to the north lies the mesmerizing Crater Lake, while a scenic two-hour drive west leads to the breathtaking Oregon coast. Summers are brimming with opportunities for hiking, biking, fly fishing, and exploring the pristine rivers and waterfalls that grace our surroundings. Winters, on the other hand, promise exhilarating experiences like skiing, snowshoeing, winter angling, and the warmth of cozy lodges.
SWEED's location is a mere 20-30-minute drive from the vibrant cities of Grants Pass, Medford, and Ashland. These urban hubs offer a delightful array of fine dining options, locally crafted beers and wines, cultural treasures such as The Oregon Shakespeare Festival, and an assortment of art galleries. Plus, Southern Oregon University enriches the community with its academic and cultural contributions. With all these enticing offerings in the area, it's no wonder SWEED proudly calls Southern Oregon home!
BUILD A CAREER WITH SWEED
JOIN OUR TEAM
We're a dynamic, rapidly expanding company located in the stunning Southern Oregon region. Our machinery is trusted by companies worldwide and is frequently tailored to meet the unique requirements of each client. We take immense pride in the enduring relationships we establish and nurture with all our valued clients.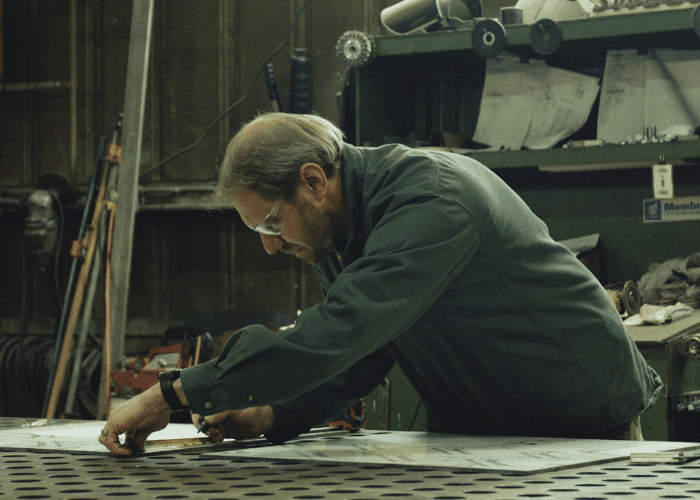 Innovation
OUR WORLDWIDE SALES NETWORK
RESELLER REGISTRATION
Apply to become a SWEED reseller today! Enjoy exclusive access to marketing materials that can enhance your website. Our SWEED-branded sales tools are fully customizable, allowing you to feature your logo and contact details seamlessly